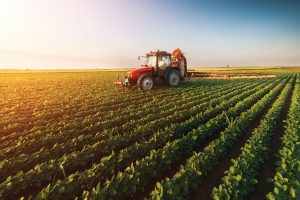 Egypt is unquestionably the world leader on olive oil production. This country dedicates 2.4 million hectares of land to this valuable crop. Through our long-term innovative vision and passion for olive oil, we have taken the utmost care for our crop to grow the best quality of olives in order to get a premium olive oil.
There are different types of olive trees in Egypt , such as: Arbequina (sweet oextra virgin olive oil), Hojiblanca (bitter extra virgin olive oil), Cornicabra (pungent and stringent extra virgin olive oil), Picual (pungent and stringent extra virgin olive oil), Manzanilla, Picudo, Blanqueta, Empeltre, Lechin de Sevilla, Verdial de Huévar and Farga.Depending on the olive tree type, we get different varieties of extra virgin olive oil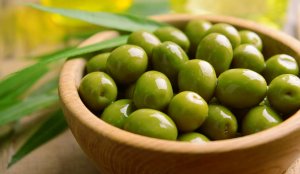 The olive harvest starts in October and it ends in the beginning of March. Harvesting can be done by hand or by machinery. To get a premium extra virgin olive oil, the olives must be transferred to the factory in less than 4 hours.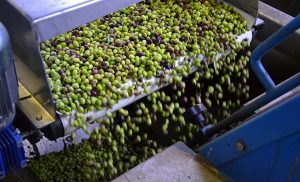 When the olives arrive to the factory, they must be cleaned to get rid of dirt and leaves. First, the olives must get through an aspirator, with magnets, fans and vibrating screen. Then, the olives get to washing tank to get rid of mineral dirt (e.g. sand). In addition, it is important that the water is changed regularly to avoid that the earthy particles affect the flavour of the final olive oil.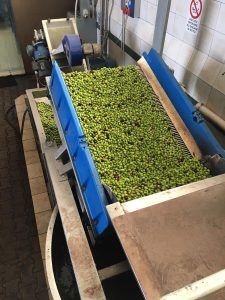 Milling is the process of transforming the olives into olive oil. The milling involves the following: grinding the olives into a paste and malaxing the paste at a maximum temperature of 28ºC during 20 to 40 minutes to allow small oil droplets to combine into bigger ones.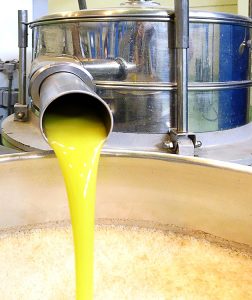 Racking and filtering refer to separating the water from the oil to get a premium extra virgin olive oil.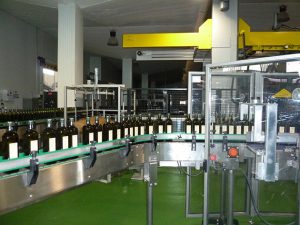 Olive oil can be stored in plastic stainless steel and stainless-steel containers free of aromas or polluting substances. The olive oil must be stored at a temperature of between 13ºC and 18ºC. The good storage of the olive oil is very important to avoid deterioration through the lipase and the oxygen actions. Oxidation or rancidity is accelerated when exposed to light and heat. The olive oil needs to be filtered before bottling. It is important to mention that the colour of the extra virgin olive oil is not indicative of quality. It may go from deep green to light yellow, and it depends on the olive variety, harvesting time and lights.